Welcome
---
Welcome to the website of St. Philip the Apostle, Finchley Church End, a parish of the Archdiocese of Westminster, in North London.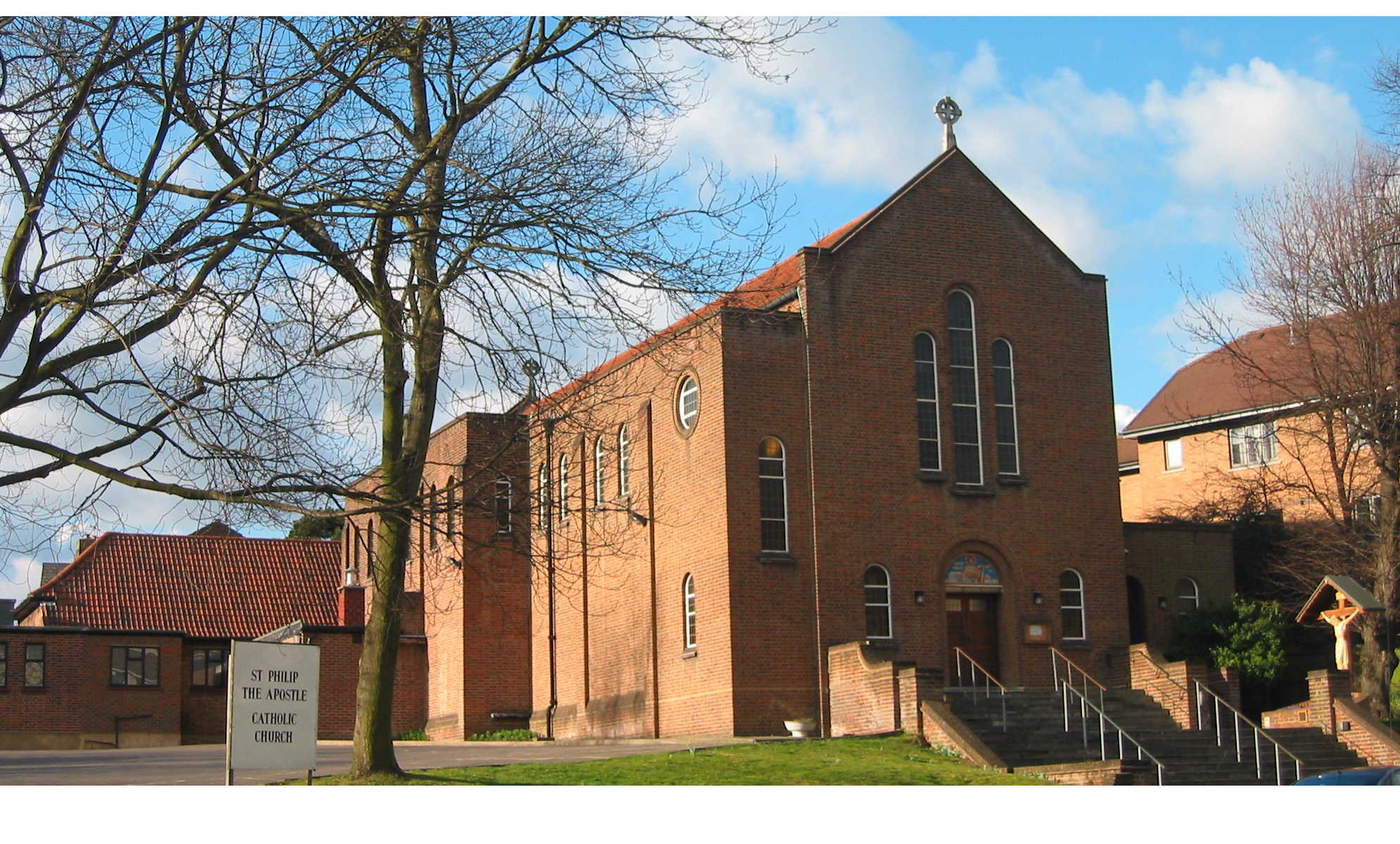 As we make our way slowly out of the long period of lockdown, we have resumed a full schedule of services, but there will be a limit on the number of people who can attend each Mass. For more information, see the weekly newsletter, or https://parish.rcdow.org.uk/finchleychurchend/news/.

The obligation to attend Mass on Sundays and Holydays of Obligation remains suspended for the time being.

A number of churches in this Diocese and elsewhere offer a streaming service where you will be able to share in the celebration of Mass online. You can find links to those services at https://parish.rcdow.org.uk/finchleychurchend/diocese/online-mass-schedule/ or at https://www.churchservices.tv/timetable/.

Resources that you might find helpful at this time can be found at the following link: https://parish.rcdow.org.uk/finchleychurchend/resources/.

These are challenging times for all of us, but they present opportunities for all of us to support each other in faith and in love.

May God bless you,

Fr John Dermody, Parish Priest.


Thank you for visiting this page.

If you would like to donate using our Virgin Money Giving page, please click on the button below.



St Philip The Apostle, Finchley Church End | The Priest's House Gravel Hill, Finchley, London N3 3RJ
Tel (020) 8346 2459 | | Email: finchleychurchend@rcdow.org.uk